Hundred Nights Inc
Address
17 Lamson St
Keene, NH - 03431

Hundred Nights Cold Weather Shelter is open from mid-November to mid-April.
There are 26 bunk beds in a dormitory style setting on the second floor.
Check in each night begins at 6:45 pm.

All guests must be in by 9:45 pm, lights out is at 10 pm. Guests leave each morning by 7 am. During the shelter season there is a breakfast program available at a nearby church. The Open Doors Resource Center opens during shelter season at 8:30 am and is open until 4 pm.

Lunch is available at noontime. Laundry facilities are available, but must be signed up for ahead of time. The Center is the rest of the year as well, although the hours change to 9 am to 3pm. Evening dinner is served on weekends from 4:45 to 5:45 pm.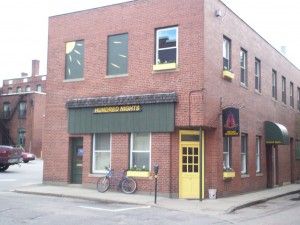 Monday

9:00 AM - 5:00 PM

Tuesday

9:00 AM - 5:00 PM

Wednesday

9:00 AM - 5:00 PM

Thursday

9:00 AM - 5:00 PM

Friday

9:00 AM - 5:00 PM

Saturday

closed

Sunday

closed