Hope Haven Gospel Mission, Inc.
Address
209 Lincoln St
Lewiston, ME - 04240

Pantry Hours: Mondays through Fridays 10 am to 3 pm

Hhgm Was Founded In 1982 As An Emergency Shelter For Transient Men. Within A Few Years The Need Became Evident For Establishing A Residential Rehabilitation Program To Help Men Rebuild Their Lives From Substance Abuse And Other Issues Of Life. In 1989, There Developed A Need To Include Women Into The Shelter Structure So We Again Restructured Our Ministry To Accommodate Them. At About The Same Time, A Soup Kitchen Became A Necessity And Since Came To Include Breakfast And Dinner. Mid May We Are Adding A Lunch Period,As Well. The Past Year And A Half We Have Been Turning Away Large Numbers Of Clients, Representing Over 2200 Bednights Per Year, From Our Emergency Shelter Due To Operation At Full Capacity, Leaving Them No Place To Go. As A Result, We Are Almost Completed A Building Plan To The Tune Of Approximately $7,000,000 For A New Facility Because We Lack The Space To Add On To Our Present Site. By June 1, 2002 We Plan To Kick Off Our Capital Fundraising Activities.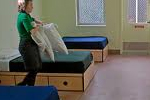 Monday

10:00 AM - 3:00 PM

Tuesday

10:00 AM - 3:00 PM

Wednesday

10:00 AM - 3:00 PM

Thursday

10:00 AM - 3:00 PM

Friday

10:00 AM - 3:00 PM

Saturday

closed

Sunday

closed