Shepherd's Table
Address
8106 Georgia Ave
Silver Spring, MD - 20910

Day shelter. Resource center. Outreach services. Hours 8am to 5pm
Progress Place is a facility owned by Montgomery County which has two primary programs, Shepherd's Table and Interfaith Works, offering services to the homeless in the Silver Spring area.
Services Offered at Shepherd's Table
Meals
Dinner served every evening from 6:00pm to 7:30pm
Clothes Closet
Each Wednesdays from 10:00am to 12 noon.
Eye Clinic
Tuesdays 10am-2pm by referral
Showers
Resource Center
Website- Resource Center
Hours of Operation:
Evenings 6:00 p.m. – 7:30 p.m.
Wednesdays 10:00 a.m. – 12:00 p.m.
Monday – Friday 1:00p.m. – 2:00 p.m
The Resource Center improves the daily lives of our clients and dinner guests by offering: access to information and referral to support services, personal mail and telephone use, token assistance to reach shelter and support services, toiletries, blankets, over the counter meds, and crisis intervention.
The Center, with a staff of two employees assisted by over 20 volunteers a month, also offers basic case management services, advocacy, bi-lingual services, immigration assistance, hair cuts, and prescription assistance. The Center also coordinates the on-site services of: Legal Aid lawyers, Department of Veterans Affairs outreach workers, barbers, and tax preparers.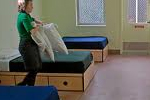 Monday

9:00 AM - 5:00 PM

Tuesday

9:00 AM - 5:00 PM

Wednesday

9:00 AM - 5:00 PM

Thursday

9:00 AM - 5:00 PM

Friday

9:00 AM - 5:00 PM

Saturday

closed

Sunday

closed