Caroline County Department of Social Services, Homeless Program
Address
300 Market Street
Denton, MD - 21629

Provides non-monetary assistance to households with a pending eviction. Provides resources to help families and individuals who are at risk for eviction to stay in their rental homes. Early intervention is also available to avoid possible eviction.

Eligibility Homeless men, homeless women, including women with children.

Hours: Monday - Friday 8am - 5pm.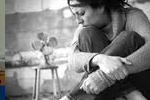 Monday

9:00 AM - 5:00 PM

Tuesday

9:00 AM - 5:00 PM

Wednesday

9:00 AM - 5:00 PM

Thursday

9:00 AM - 5:00 PM

Friday

9:00 AM - 5:00 PM

Saturday

closed

Sunday

closed