Baltimore Rescue Mission
Address
4 N Central Ave
Baltimore, MD - 21202

Emergency shelter for men in Baltimore.
The Men's Division is an emergency overnight shelter for homeless men 18 years old and up that provides food, clothing, shelter, showers, and a one-hour gospel service each evening. We also provide a five-day drug and alcohol detoxification program and a New Convert's Class Monday through Friday in the evenings. Because the men's division is a larger facility, we do not limit how many nights a man can stay at the men's division.
Intake hours are 2PM-7:45PM seven days a week, walk in for assistance. Guests must leave at 7:00AM each day. If the temperature is 40 degrees or lower, guests do not have to leave during the day.
Provides free shelter, clothing, meals, lockers, showers, and medical screening to homeless or transient men.
Men accepted on a first come, first served basis. Must also have a picture ID with you.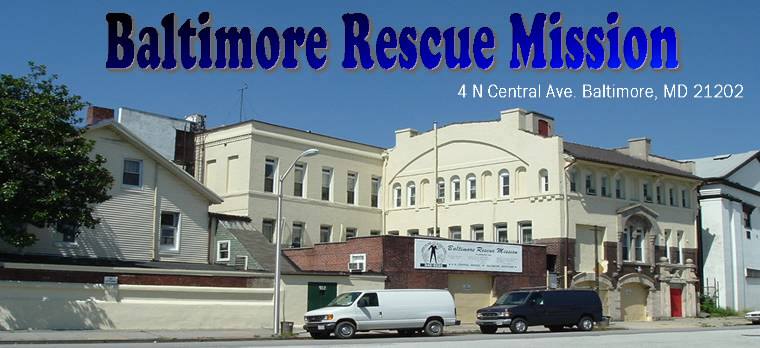 Monday

2:00 AM - 7:45 PM

Tuesday

2:00 AM - 7:45 PM

Wednesday

2:00 AM - 7:45 PM

Thursday

2:00 AM - 7:45 PM

Friday

2:00 AM - 7:45 PM

Saturday

2:00 AM - 7:45 PM

Sunday

2:00 AM - 7:45 PM