First Church Shelter
Address
11 Garden Street
Cambridge, MA - 02138

Emergency shelter. Stay is variable. Hours: 6pm - 7am.

Provides a basic act of mercy to the poor and homeless of Cambridge and surrounding communities. Each evening 14 men are provided with a safe, comfortable place to stay. Our guests have access to two meals, showers and personal storage facilities for their belongings.
First Church Shelter also offers guests assistance with identifying and securing resources they need to move out of homelessness. A significant portion of that assistantance comes from a partnership between the Shelter and Homestart.
Shelter staff are available to help guests negotiate the frequently difficult and intimidating process of applying for public benefits or subsidized housing.
The Shelter is accessed on a referral only basis and is not able to accept walk-ins. Primary funding for the Shelter comes from a contract between the Commonwealth of Massachusetts and First Church Cambridge. The work of the Shelter would not be possible without additional assistance from other sources including the membership of First Church. Donations to support the Shelter are tax deductible.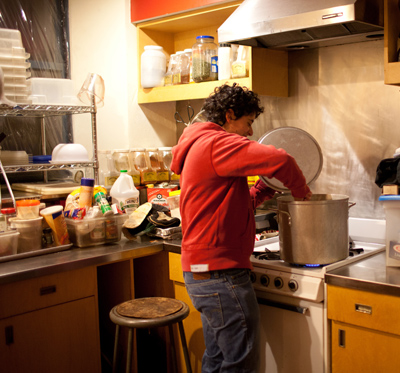 Monday

7:00 AM - 6:00 PM

Tuesday

7:00 AM - 6:00 PM

Wednesday

7:00 AM - 6:00 PM

Thursday

7:00 AM - 6:00 PM

Friday

7:00 AM - 6:00 PM

Saturday

closed

Sunday

closed