Re-Center Ministries Louisville Campus
Address
733 E Jefferson St
Louisville, KY - 40202

Drop-In Program

We serve women and their young children, giving them a place to come in from the elements and receive intentional spiritual care. We also provide them with a place to store their belongings, get their mail, do laundry, and clean up a bit.
The LifeChange Program is an 18-month residential program consisting of three phases: Stability, Recovery, and Transition. This program serves up to 44 men at a time who are committed to pursuing a transformed life.

Residents of the Stability phase receive:
Single bed with clean linens in a dorm-style setting
On-site laundry facilities
Personal belonging storage
Access to case management
Donated items, including boxed breakfast and personal toiletries
What is an average night in LifeChange: Stability?
This phase provides emergency-style overnight care for individuals who are in a crisis of homelessness or who are considering taking a step toward a transformed life. Each evening residents have opportunities to participate in case management and other services as they choose. Residents check in between 7 and 7:30 p.m. each night and check out at 6:30 a.m.
Our strong desire is that Stability residents will at some point move into the Recovery phase of the LifeChange Program.
Stability residents who give up their bed within their 45 days, must wait 30-days to re-enter the program. Additionally, a Stability resident who stays for the full 45 days but chooses not to move into the Recovery phase may enter another housing program in the community or wait 30-days to re-enter the Stability program.
Payment and Enrollment
The Stability phase of the program is available at no cost. Prospective residents may reserve a bed by calling Louisvilles Coalition for the Homeless at 502.637.BEDS (502.637.2337) any day of the week between the hours of 10 a.m. and 4 p.m.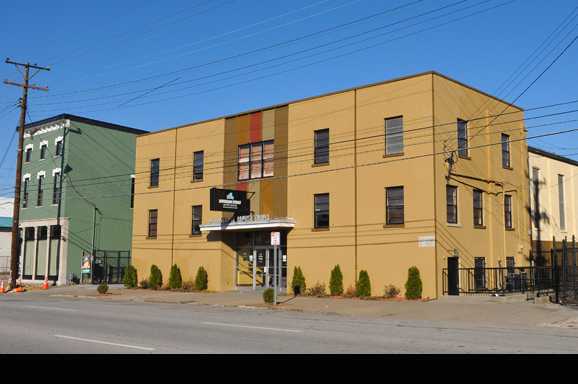 Monday

9:00 AM - 5:00 PM

Tuesday

9:00 AM - 5:00 PM

Wednesday

9:00 AM - 5:00 PM

Thursday

9:00 AM - 5:00 PM

Friday

9:00 AM - 5:00 PM

Saturday

closed

Sunday

closed