Lexington Rescue Mission
Address
444 Glen Arvin Avenue
Lexington, KY - 40588

Transitional Living
The Potter's House and The House of Hope are transitional homes that serve men who are homeless, completing recovery programs, or leaving incarceration who have at least 30 days of sobriety. Residents will receive help obtaining food and clothing, accessing public benefits, finding employment, maintaining sobriety, budgeting their money, and growing in their relationship with the Lord. Weekly case management will help residents set their own goals and provide support and accountability to help them achieve those goals. Applications are available on our website at: https://lexingtonrescue.org/services/.

Community Meals
We provide coffee and pastries from 9 a.m. to 12 p.m. and serve hot, nutritious lunches from 12 to 1 p.m. Monday through Saturday. Breakfast and lunch are free and open to anyone in need. All meals are served at our Outreach Center at 444 Glen Arvin Avenue.

Walk-In Hours
Our resource coordinator is available to meet with anyone in need during our walk-in hours. She assists people with housing issues, helps people apply for government benefits, and connects people to community resources, including providing clothing vouchers to Goodwill, referrals to Faith Pharmacy, and setting up appointments for God's Pantry. We also keep basic supplies on-hand for guests, including hygiene products, hats, gloves, coats, socks, underwear, backpacks, sleeping bags, blankets, tents, and household supplies. Walk-in hours are 1 to 3 p.m. Tuesday through Thursday at our Outreach Center at 444 Glen Arvin Ave. For more information, please contact our Resource Coordinator, at (859) 381-9600.

Laundry Ministry
Homeless guests who do not have access to laundry services because they are not living at a shelter are welcomed to have their clothes washed and dried at our Outreach Center. Laundry service is available on Wednesdays, and guests may sign-up for this service at our walk-in hours.

Homeless Intervention Program
The Lexington Rescue Mission helps individuals and families who are homeless move into their own home by providing financial assistance for the first month's rent as well as individual budget counseling, resource referral, and case management. If you need help moving from homelessness into permanent housing, please come to our walk-in hours for eligibility screening and assistance. For more information, please contact our AmeriCorps Housing Counselor, at (859) 381-9600.

Employment Support
Job-seekers can find help obtaining employment through our job placement service, Advance Lexington. We partner with local businesses who hire workers on a temporary basis through our staffing service as well as on a permanent basis. Our staff conducts initial employment assessments to help clients identify potential employers, and program participants receive help with their job search, including assistance with creating resumes and cover letters, filling out online job applications, obtaining IDs, procuring interview attire and work clothing, getting bus passes, and other needs. For more information, please contact our Advance Lexington Coordinator, at (859) 618-6831.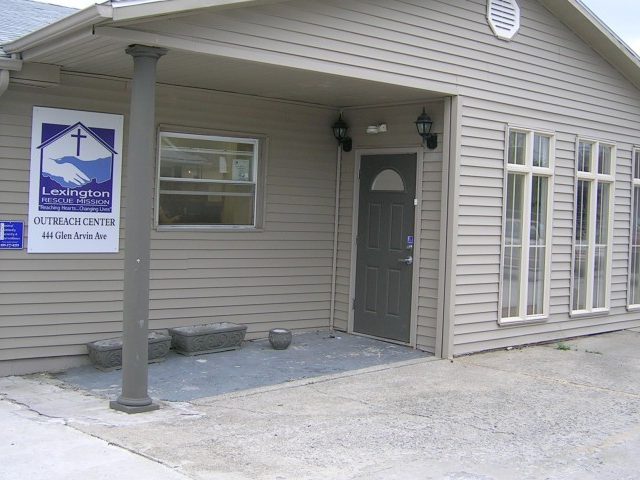 Monday

9:00 AM - 12:00 PM

Tuesday

9:00 AM - 12:00 PM

Wednesday

9:00 AM - 12:00 PM

Thursday

9:00 AM - 12:00 PM

Friday

9:00 AM - 12:00 PM

Saturday

9:00 AM - 12:00 PM

Sunday

closed