Salvation Army Safe Harbor Shelter
Address
208 N. Oak Street
Bloomington, IL - 6170

Hours: Residential: Everyday, 5:00 pm - 8:00 am.
Non residential: Everyday, 8:00 am - 4:00 pm.

Shelter for single men and/or women.

Day services and meals provided.

In order for the Safe Harbor staff to assist clients in need of services, it is expected that all individuals receiving Safe Harbor services will work, to the best of their abilities, to better their situation and seek more permanent housing as quickly as possible. In working with case managers, residents address the root cause of their homelessness and work toward overcoming the underlying barrier.
Examples of services offered are: assistance in obtaining Bloomington Township General Assistance, Supplemental Security Income, veteran's benefits, providing or referring clients to programs which provide training for job counseling, life skills, parent training, budget counseling, AA/NA meetings, housing assistance, spiritual guidance, drug / alcohol treatment and mental health referrals.
Length of Stay
The length of stay for an individual will be 8 weeks beginning on the day one arrives. The 8 week time frame continues even if the resident is not here. This policy is in place so that we may continue to work with a resident to overcome homelessness. If one is not here, we cannot help. It is encouraged that residents stay as long as possible to develop the tools necessary to sustain independence. Staying beyond 8 weeks may be approved through a case manager. If an extension is not approved, you will not be eligible to return for a period of 3 months. Exceptions are made on a case by case basis, if an individual is requesting to return.

Basic program requirements for all individuals who stay at Safe Harbor include: saving 75% of any income received or earned and applying for 10 jobs per week if one is not working or underemployed.

Safe Harbor works with clients to identify barriers and move toward self sufficiency. Safe Harbor provides a safe warm environment to sleep, storage of some personal belongings, breakfast and dinner (some people have meals that are not residents), shower and laundry facilities and case management services, including access and referral to local resources. Safe Harbor also provides clients with clothes and personal hygiene products when available.

Safe Harbor residents choose between three programs that accommodate their personal situation. Factors in program selection include: employment, decision to use case management and income. Length of client stay is determined by their program selection, as well as participation in case management services and compliance with Safe Harbor policies.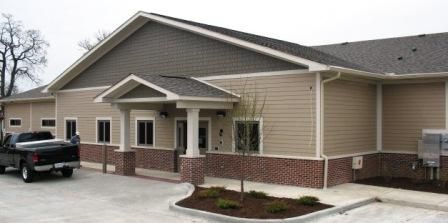 Monday

9:00 AM - 5:00 PM

Tuesday

9:00 AM - 5:00 PM

Wednesday

9:00 AM - 5:00 PM

Thursday

9:00 AM - 5:00 PM

Friday

9:00 AM - 5:00 PM

Saturday

closed

Sunday

closed