Lifeboat Alliance - Family Shelter
Address
1717 Jefferson St
Mt. Vernon, IL - 62864

Provides and emergency shelter for 30 to 60 days.

Intake hours: 8am to 3pm.

Mission Statement: To Be a Christian Ministry of Shelter Resources & Support for the homeless.
Our Vision: We shall offer a home to the homeless providing temporary refuge from life's storms, be it shelter from the elements, basic necessities, safety, tools of self rescue, and to share the love of christ to those in need.
People interested in joining the Lifeboat Alliance Family must be pre screened at any local church or agency. After passing the background check, the individual comes to Lifeboat and is administered a drug screening.
The intake consists of a very detailed application process gathering history of employment, medical, family, and housing information. Together, with a caseworker, the guest sets goals in order to help them succeed in transitioning out of Lifeboat.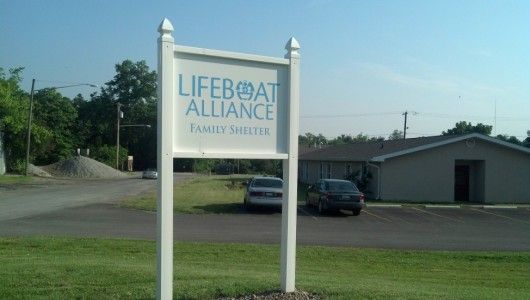 Monday

8:00 AM - 3:00 PM

Tuesday

8:00 AM - 3:00 PM

Wednesday

8:00 AM - 3:00 PM

Thursday

8:00 AM - 3:00 PM

Friday

8:00 AM - 3:00 PM

Saturday

closed

Sunday

closed