Darkim Responsible Living for Women Inc Nfp
Address
332 S Michigan Ave, Suite 1032
Chicago, IL - 60604

Hours of Operation
Mon-Fri: 9-5pm
Saturday/Sunday-not in public operation:
Our lines are periodically checked during weekends, please leave a voice message 0r a text message.
If any calls should need immediate attention, please dial 911 or 311 for further assistance.

Darkim is a transitional shelter for women, which aids wrap around services while providing temporary housing for women.

Darkim is operated on the South-side of Chicago. Our mission is to offer outreach programs and temporary housing for women. We provided women with a safe environment featuring all necessities that a home has to offer. Darkim Responsible Living For Women Inc Nfp is focused on providing high-quality community service and advocacy satisfaction. Darkim is determine to change a woman's life, "One day at a time".


Our
transitional services
is a residential living environment for up to two years with extensions. Inside advocacy such as; recovery coaching , 12 step help groups, parenting sessions, individual counseling, group counseling, HIV testing which focuses on disease control, life skill educational groups, financial awareness, credit awareness and outside advocacy.
We connect to
professional outside
programs
such as Out patient programs (substance abuse) GED program, job training programs, mental health assistant programs, and low income housing programs. DRLW recognizes that each individual has their own need of recovery, and we approach each situation with benign advantages that both empowers their self- esteem and self- worth, allowing unification with families while living proactive in todays society.
Emergency Services
Our
emergency services
allows homeless women that are in an uncontrollable situation to become immediately housed, if space is available, while catering to their immediate needs which are in most cases Chicago police referrals and domestic violence related and occasional disastrous situations. Emergency situations can become temporary residents.
Extended Services
Extended services can occur through court orders (which children are affected) and- or residents deciding to move into market renting as oppose to SRO's or low income housing. Our program is up to two years. However, additional time can be granted with DRLW approval.
Supportive Advantages
Housing, food, clothing, recovery coaching, structured living, 12 step philosophy groups that helps distinguish habitual behaviors, family support, alumni support, computer on site for resumes and cover letter building, internet job search, online school work assignments, hands on cooking that helps recreate socialism and confidence, a laundry area that supports the need of women who can't afford to go to public laundry mats along with transportation assistance to get their day started on their road to recovery.
DRLW participate in parenting skilled programs for mothers who are court ordered or mothers who welcome the idea of becoming a better parent for both themselves and their child/children. We also believe mothers interacting with their child/children helps both parent and child/children reestablish healthy communicative relationships. DRLW participate in weekend visits and overnight visits with age appropriate children.
DRLW always welcome new ideas from professional advocacy to help navigate the old concepts of helping homeless women please inquire with our link below or email: darkimrlfw@msn.com or call (773) 567-1317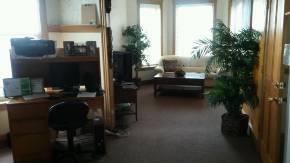 Monday

9:00 AM - 5:00 PM

Tuesday

9:00 AM - 5:00 PM

Wednesday

9:00 AM - 5:00 PM

Thursday

9:00 AM - 5:00 PM

Friday

9:00 AM - 5:00 PM

Saturday

closed

Sunday

closed