BEDS Plus, Worth IL - Daytime Support Center
Address
11005 S 76th Ave
Worth, IL - 60482

Hours: Monday through Friday - 8 am to 4 pm

Located at:
St. Mark Evangelical Lutheran Church
Heaney Hall

Lunch served daily 121 pm Case managers available to assist with: basic needs; access to medical and behavioral health care; housing services; employment assistance; and, specialized assistance for Veterans and families.

Shelter hours: 7 pm - 7 am daily (October thru May 15)

Emergency Overnight Shelters - See our shelter locations on our website or call. We have 2 of these shelters.

BEDS Plus provides emergency overnight shelter from October into May seven nights a week on a rotating basis among 16-18 shelter sites located in churches across Southwest Suburban Cook County. BEDS also provides a limited shelter program and dinner program in the summer.

Schedules and locations of winter and summer emergency overnight shelter and summer dinner program are subject to change.

A shelter night begins with a warm dinner. Each guest is provided with a sleeping area, mattress, and clean linen. All overnight guests can request clothing, including winter gear, and toiletries. A volunteer site leader and BEDS case manager act as resources for clients each night until 11:00 pm and remain on-call throughout the evening. Guests are provided breakfast in the morning and are given a sack lunch. At least one shelter per week has shower facilities. Showers also are available daily at the Day Centers and through YMCA shower passes. Clients are provided with bus passes or other transportation when needed.

BEDS Plus enters into an annual agreement with each shelter site. We provide management oversight, liability insurance, volunteer recruitment, on-site case management, client registration, and data entry into the Homeless Management Information System (HMIS), as well as all necessary supplies. To ensure effective management, our staff regularly meets with volunteer site leaders and communicates with faith community leaders.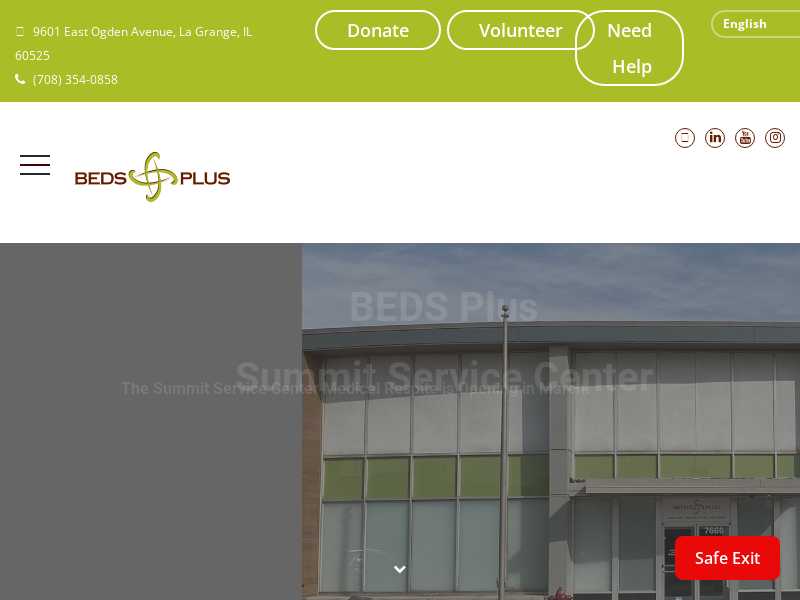 Monday

9:00 AM - 5:00 PM

Tuesday

9:00 AM - 5:00 PM

Wednesday

9:00 AM - 5:00 PM

Thursday

9:00 AM - 5:00 PM

Friday

9:00 AM - 5:00 PM

Saturday

closed

Sunday

closed