Veterans Empowerment Organization Of Georgia
Address
373 W Lake Ave NW
Atlanta, GA - 30317

Office hours: 9am to 5pm.

Veterans Empowerment Organization of Georgia INC is a 501c3 non-profit organization that provides housing and supportive services to veterans who are in urgent need, with or without the proof of a pre-existing conditions - including substance abuse, medical, physical, or mental disabilities.
Housing-First Program
Our Housing-First Program gives veterans immediate housing and access to supportive services, which prevents further damage for homeless veterans who are seeking help. VEO currently provides 75 supportive beds in our Housing-First Program.
Our "Housing-First" Program provides the necessary supportive services (shelter, food, and clothing as well as access to a veteran's VA medical benefits by tracking and transporting them to the hospital for their appointments) that are critical to stabilization of all veterans, but particularly those with PTSD & (TBI).
Having substance issues will not disqualify veterans to enter or stay into our Housing-First program. Veterans with substance abuse problems requiring detox are referred out to Grady Hospital.
Those not requiring detox have the option to participate at VEO's onsite substance abuse treatment counseling and recovery classes. Those who prefer to go elsewhere are referred to our partner agencies or a place of their choice, which provides out-patient substance abuse and addiction treatment.
After completing the necessary steps to becoming self-sufficient, our once homeless veterans graduate into our our permanent housing program or to other programs throughout the city that provide a safe and stable permanent housing model.
Permanent Housing Program
For those who receive a fixed income such as VA benefits, SSI or SSDI, we offer an immediate and affordable permanent housing option.
Our Permanent Housing Program allows our residents who are still working on issues that prevent them from rent their own housing, to sublease a 2 bedroom apartment at the VEO Campus.
These residents pay a flat fee that includes rent and utilities and they share the apartment with one other person. The ultimate goal is to continue to move our clients forward and get them into home-ownership.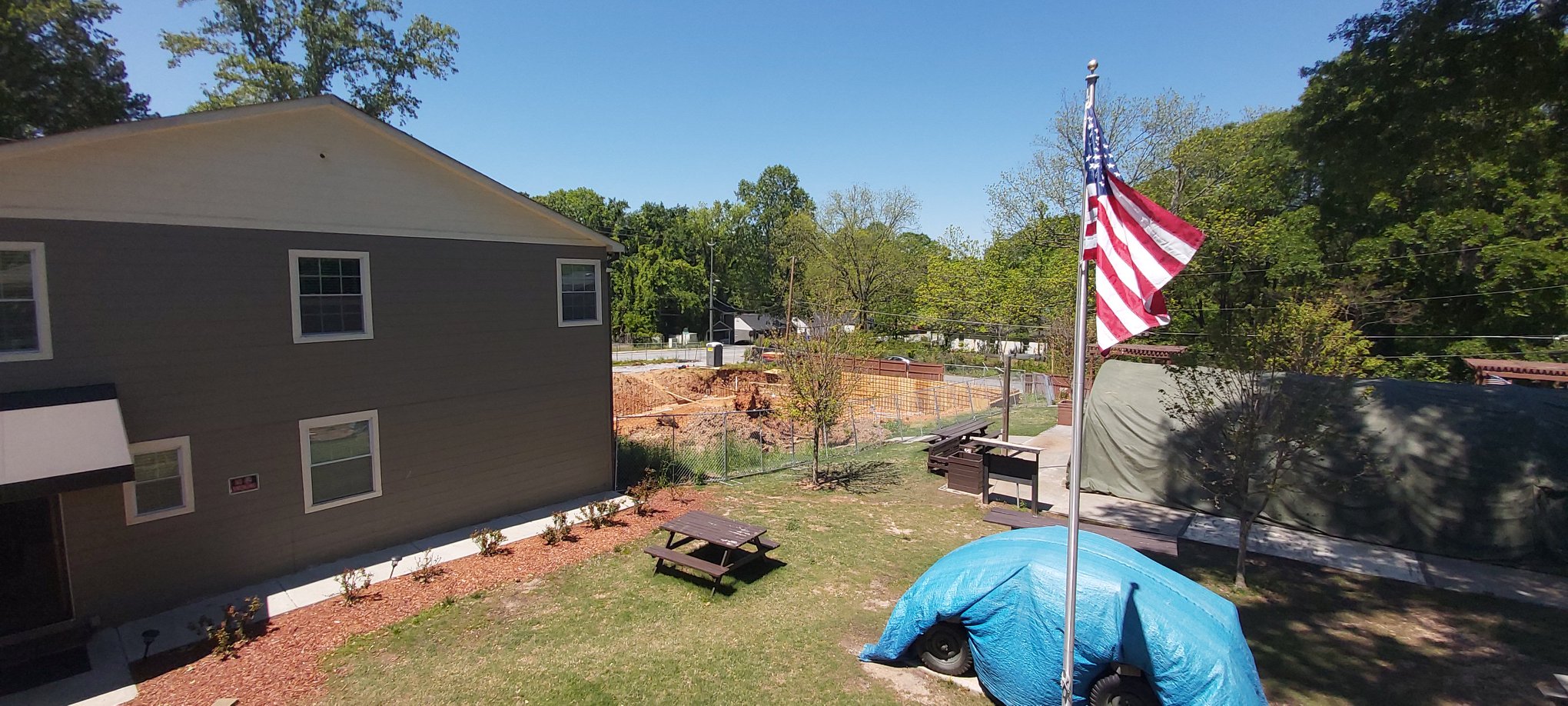 Monday

9:00 AM - 5:00 PM

Tuesday

9:00 AM - 5:00 PM

Wednesday

9:00 AM - 5:00 PM

Thursday

9:00 AM - 5:00 PM

Friday

9:00 AM - 5:00 PM

Saturday

closed

Sunday

closed