Springs Rescue Mission
Address
5 W. Las Vegas
Colorado Springs, CO - 80903

Office hours: Monday through Thursday, 9:30am - 4:00pm and Saturday, 9:00am - 11:30am.

Springs Rescue Mission is an affiliate member of the Association of Gospel Rescue Missions, seeking to provide relief and rehabilitation services for the poor, homeless, and addicted neighbors of southern Colorado. We partner with government agencies, local non-profits, businesses, and individuals to provide programs, resources, and advocates to our most needy citizens.

Are we a shelter?
Winter Shelter only.
November 1 – April 15
Seven nights a week
Doors open at 6 p.m.
Our winter shelter is full nearly every night of the season. To ensure fairness, we use a lottery system. Names are drawn at random and the list of those who will be sheltered is posted at Samaritan's Kitchen each afternoon.
If you do not get in, please use the Salvation Army shelter on Weber Street and do not sleep outside the shelter.
To get your name on the lottery, please call (719) 632-1822

Do we have a men's recovery program? Yes. Please call our main number (719) 632-1822 to be connected with someone on our New Life Program's staff. Springs Rescue Mission's Solution:

A strategic and high-impact ministry focused on homeless and at-risk children, women, and men meet the challenges of homelessness through the following programs:

New Life Program
This 12-18 month residential recovery program serves men who are homeless, suffering from chronic addiction, or those having difficulty functioning in society due to a lack of life skills. We broke ground in mid-October 2011 to nearly double the number of beds in our men's resident facility, which means we will serve about 80 men at one time.

Samaritan's Kitchen
Springs Rescue Mission provides hot nutritious meals to the homeless and hungry, offers a monthly food box program to poor families and individuals, and educates through a Culinary Arts vocational training program. Between July 1, 2010 to June 30, 2011, we served more than 135,000 meals to our Pikes Peak neighbors in need.

Supportive Family Services
Springs Rescue Mission offers food, clothing, and other life-essentials to the homeless and working poor through our Supportive Family Services (formerly Direct Services); about 80% of these neighbors are single parents and families with children. In 2010, we offered assistance to more than 5,500 families.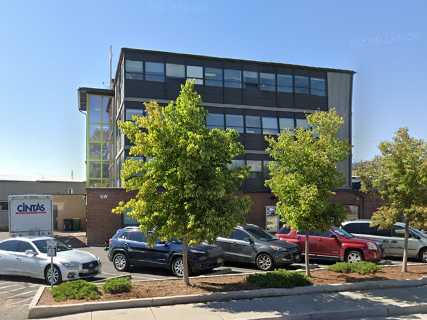 Monday

9:30 AM - 4:00 PM

Tuesday

9:30 AM - 4:00 PM

Wednesday

9:30 AM - 4:00 PM

Thursday

9:30 AM - 4:00 PM

Friday

9:30 AM - 4:00 PM

Saturday

9:00 AM -11:30 PM

Sunday

closed