Grand Valley Catholic Outreach Day Center
Address
302 Pitkin Ave
Grand Junction, CO - 81501

Hours:
Mondays through Fridays
8:00 am to 12:00 pm

The Day Center offers the amenities of home with a warm shower, laundry, telephone, mail, and storage to area homeless, ages 18 and older. Job search support is also provided.

Twice each week medical personnel are present to assist the guests with preventive health care, distribute vaccinations, and provide testing. There is also an onsite counselor.

A free bus service is operated by members of the St. Matthew Episcopal Church each Monday and Thursday morning.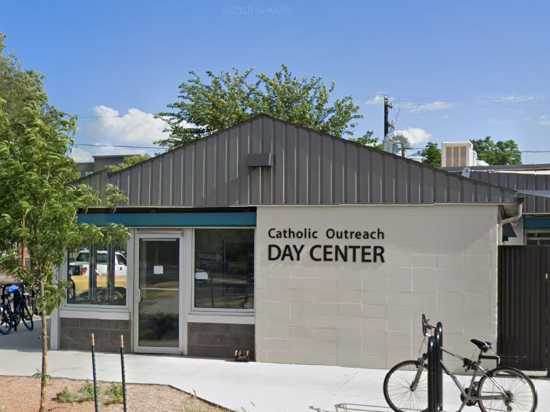 Monday

8:00 AM - 12:00 PM

Tuesday

8:00 AM - 12:00 PM

Wednesday

8:00 AM - 12:00 PM

Thursday

8:00 AM - 12:00 PM

Friday

8:00 AM - 12:00 PM

Saturday

closed

Sunday

closed