Feed My Sheep Homeless Ministry
Address
1004 Grand Ave
Glenwood Springs , CO -

Day shelter in Glenwood Springs Colorado. Day Shelter Hours: Monday through Friday 8:00 AM to 3:00 PM.
The Day Center is located in central Glenwood Springs where the homeless and less fortunate can get a hot breakfast, lunch, showers, laundry, storage and communication services. Items such as tents, sleeping bags, blankets, flashlights and personal care kits are available. The Center is not just a place for these services, it's a place where men and women can share, plan for the future, renew family relationships, search for work, receive respect and acceptance. The staff at Feed My Sheep, assist many clients with finding resources like jobs, housing, mental and medical care. We also help to restore lost identification and birth certificates, essential to the process of "starting over". The Center serves eight Veterans with VA Programs that are available and since my husband is a Veteran he makes trips to Grand Junction with those who need medical care. Our goal is to offer a supportive community program that provides for the mental, spiritual, emotional and physical needs of the less fortunate; creating hope for their future. This loving and supportive atmosphere has resulted in numerous lifestyle changes.

Overnight Program
On December 13, 2005, hypothermia claimed the life of one of our local homeless women. This was the first death we had experienced due to the severe winter conditions in our mountains. Her death deeply affected our homeless community, producing fear and grief. Feed My Sheep made the decision that this would not happen again and we started a Winter Overnight Program. This Program began in two motel rooms in 2006 and now has grown to the basement of the Church of Christ. We provide air mattresses, pillows, sheets and blankets to keep an average of 28-30 guests warm. With the extra space at the Church, we have opened our program to individuals and families in a crisis situation such as sudden eviction, job loss, fire or anyone stranded due to road conditions.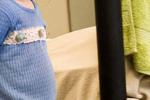 Monday

8:00 AM - 3:00 PM

Tuesday

8:00 AM - 3:00 PM

Wednesday

8:00 AM - 3:00 PM

Thursday

8:00 AM - 3:00 PM

Friday

8:00 AM - 3:00 PM

Saturday

closed

Sunday

closed