Christ Body Ministries
Address
850 Lincoln St
Denver, CO - 80235

Christ's Body Ministries is an inner-city pipeline for people in the larger body of Christ to serve poor, homeless, and broken people of all backgrounds, ages, races, and faiths. Since 1990, this 501(c)3 non-profit organization has been supported by the tax deductible donations of volunteers, churches, businesses, groups, foundations, and other benefactors.

At Christ's Body Ministries we feed, clothe, and share the gospel 365 days a year with Denvers poor, hungry, and hurting. In addition, thanks to our staff and many volunteers we also are able to:
Provide a safe warm day-shelter to all during the week with hot meals, bathrooms, showers, laundry, and phone service.
Furnish over 5,000 bags of groceries each year to those who would have otherwise gone without.
Supply well over 40,000 meals each year to homeless families and poor people in the inner-city.
Offer worship services, bible studies, prayers, counseling and personal freedom to the addicted and oppressed.
Provide countless coats, clothing, socks, gloves, blankets, sleeping bags, toiletries, personal items, transportation, emergency assistance, and referrals to other agencies.
In our respite care provide a safe place for five homeless friends discharged from the hospital to finish healing physically and spiritually.

Hours / Services
Sundays: 5:30PM 7:45PM | Location: 850 Lincoln
Hot meal served approximately 7:00PM following the optional evening church service which starts at 6:00PM. Clothing room opens at approximately 7:00PM.


Tuesdays, Wednesdays, & Thursdays: 10:00AM 3:00PM | Location: 850 Lincoln
Oatmeal and pastries are served from 10:00AM Noon. Bible study is from Noon 1:00PM and the hot meal is served from 1:00PM until about 2:30PM. Free showers and one load of laundry are for those on the list at 10:00AM. The clothing room is open from 11:00AM 11:30AM.

Fridays: 8:00AM Noon | Location: 850 Lincoln
A pancake breakfast is served from 8:30Am until approximately 9:30AM and lunch is served from approximately 10:00Am 11:30AM.

Saturdays: 2:00 to 3:00 PM | Location: Church In The City at 16th & York
A hot meal is served in the basement from approximately 2:00 to 2:45 PM. Food baskets are distributed in the parking lot starting at approximately 2:00 PM. The food baskets are on a first come first served basis and there are no geographical restrictions and no ID is needed. Please DO NOT arrive or get in line before 1:45 PM.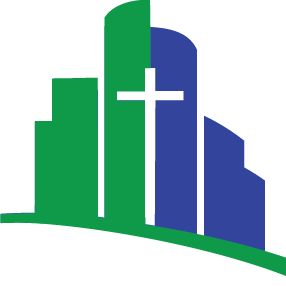 Monday

closed

Tuesday

10:00 AM - 3:00 PM

Wednesday

10:00 AM - 3:00 PM

Thursday

10:00 AM - 3:00 PM

Friday

8:30 AM - 5:00 PM

Saturday

8:00 AM - 5:00 PM

Sunday

2:00 AM - 3:00 PM