Euroka Rescue Mission Women and Children Shelter
Address
107 3rd St.
Eureka, CA - 95501

Eureka Rescue Mission Emergency shelter and transitional housing, provide food, shelter, clothing and showers.
Intake before 5:00pm or later in case of emergency.

Shelter Hours:
Open 7 days a week / Closed Sat. between 8am & 2pm

Meals hours:
Breakfast, Tuesday between 8am & 9am
Dinner/Chapel, Every evening at 5:00pm.

Showers & Clothing hours:
Monday, Tuesday, Thursday and Friday between 2:00pm & 3:00pm

Requirements and Eligibility:
Female with or without kids 12 years and under
Picture identification
Sober
Interview

Notes:
Polite and courteous
Violence will not be tolerated.
Bad behavior will not be tolerated.
Treat the facility with respect

Responsibilities:
Bible study

Length of stay:
Varies as to the needs of the individual
Learn to save money, pay bills, connect with services
Find employment
Acquire skills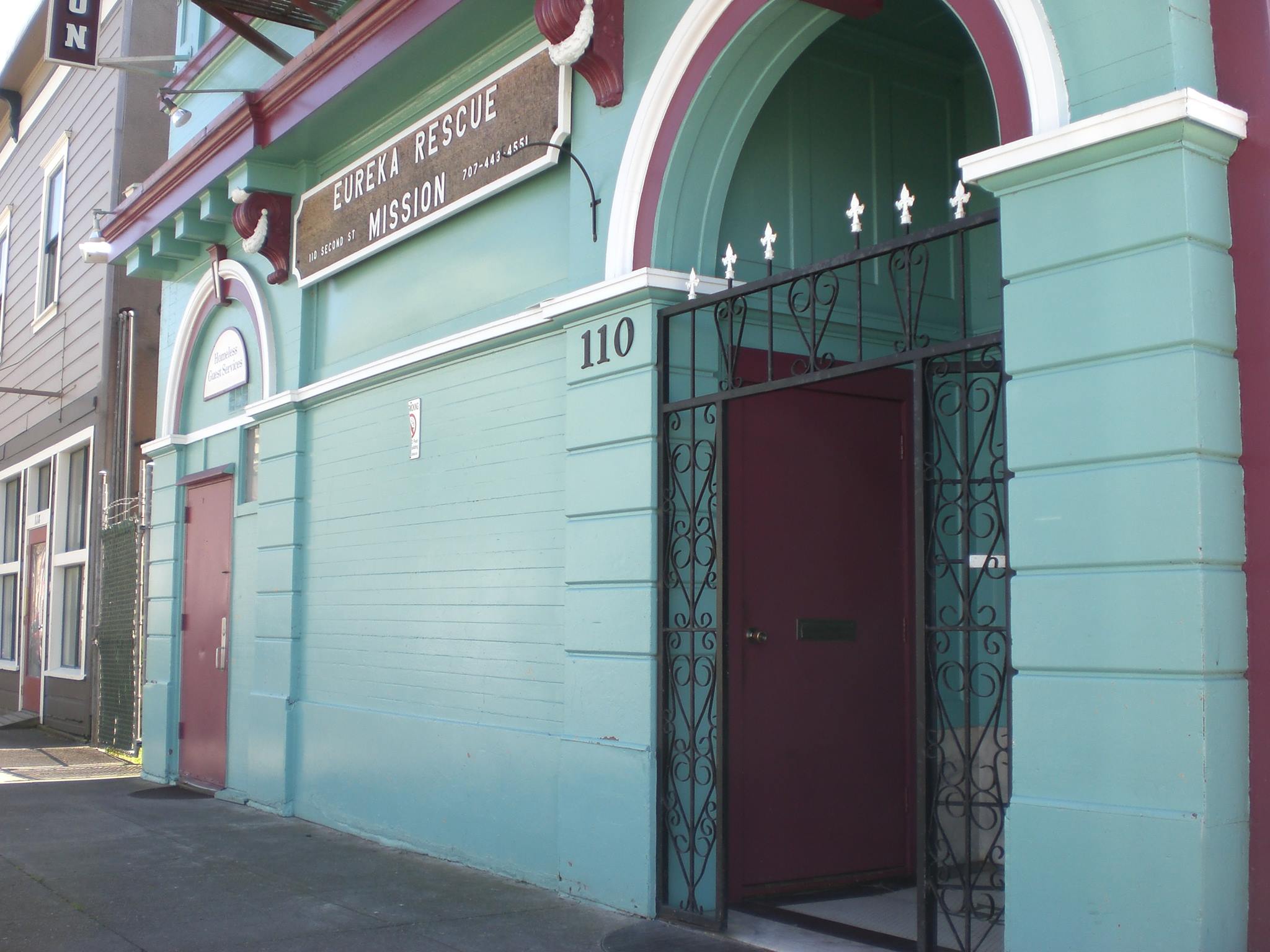 Monday

9:00 AM - 5:00 PM

Tuesday

9:00 AM - 5:00 PM

Wednesday

9:00 AM - 5:00 PM

Thursday

9:00 AM - 5:00 PM

Friday

9:00 AM - 5:00 PM

Saturday

closed

Sunday

closed