Union Gospel Mission
Address
400 Bannon St
Sacramento, CA - 95814

9,000 Meals are served monthly, Food Boxes are given out weekly and on major holidays to families and seniors in need.

84 men are sheltered each evening.
6:30pm to 6:45pm bed sign up for men only.
Showers and shaves 9am to 11am and 1pm to 3pm. Mondays and Thursdays 9am to 11am, Fridays.
6am breakfast for residents.

Free resources are given daily to people who show up: showers, clean clothes/shoes, hygiene items, hair cuts, mail service, and many essential items.

Our 9-month Drug & Alcohol Rehabilitation Program is free of charge, counseled and taught biblically by Pastors.

Next Step, Pathway to a Job is a vocational and training placement program for our graduates, restoring men back to productive lives.

Womens Clothing Closet ministers to poverty-stricken women and children with Bible Studies and a beautiful boutique store for free.

Eagles Nest Ranch is 40 acres and operated by a general manager overseeing men in various stages of rehab.

The Annex is a 3 br., 2 ba transitional home for men who've graduated the recovery program, but need a place to stay while they're still getting on their feet.


9 Month In House Rehabilitation Program
For those that want to change their lives, Intake hours for our In house Drug and Alcohol Rehabilitation Program are:

Monday through Thursday.
10:00 AM to 11:00 AM and 1:00 PM to 2:00 PM

Those interested must talk to Pastor Tom Mooney or Stephen Jarrett to fill out an application, if there is an opening.

How it works, Monday through Thursday when our "Back Gate opens at 9:00 AM", candidates for the Drug and Alcohol program will go up to the mailroom window and tell the program man they are interested in the Program.

He will write their name down. It is "First Come, First Serve".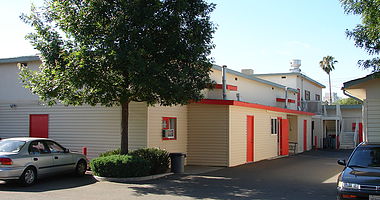 Monday

9:00 AM - 5:00 PM

Tuesday

9:00 AM - 5:00 PM

Wednesday

9:00 AM - 5:00 PM

Thursday

9:00 AM - 5:00 PM

Friday

9:00 AM - 5:00 PM

Saturday

closed

Sunday

closed