Friendship Mission For Men
Address
3561 Mobile Highway
Montgomery, AL - 36108

Ministry's purpose is to reach out to the homeless, poor, and needy of the Montgomery area by providing the Church facility of Montgomery for food, shelter and the proclamation of God's word. Shelter for men only.

Services available to the homeless and poor of the Montgomery area. Shelter for men only.

Administrative hours: 7:00 am to 7:00 pm. Call office number for information regarding services.

HOUSING AT THE SHELTER:
The Mens' Shelter has 50 beds.
25 are part of the transitional program.

25 are for emergency situations.
EMERGENCY SHELTER
Friendship Mission, Inc. (FMI) offers emergency shelter, food, other basic needs, and connections to resources to those in need. Since its 1996 founding, the work, the geographic and demographic reach, and the programmatic goals have all expanded and transformed to better serve those most in need.
FMI operates 365 days of the year. Constant community support throughout the year makes it possible to provide basic needs to those who have the least. The services reach far beyond providing shelter, we offer hope for a more stable life ahead. FMI connects its participants to resources so that they can learn to live independently in a home of their own.
Those who live at Friendship Mission, our resident clients, have up to 12 months to work with an FMI Case Manager to build a personal plan to self-sufficiency.
SOUP KITCHEN
Friendship Mission serves meals to anyone who is hungry. Men, women and children who need a meal can visit the Friendship Mission Soup Kitchen (co-located at the Mens shelter) for meals during the service times listed below. Soup Kitchen meals are FREE. Those in need of a meal but do not live at the Mission are welcome to join us.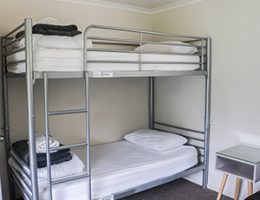 Monday

9:00 AM - 5:00 PM

Tuesday

9:00 AM - 5:00 PM

Wednesday

9:00 AM - 5:00 PM

Thursday

9:00 AM - 5:00 PM

Friday

9:00 AM - 5:00 PM

Saturday

closed

Sunday

closed