Monongalia County Starting Points Food Pantry
Address
901 Mylan Park Lane
Morgantown, WV - 26501

Monongalia County Starting Points Food Pantry. We require proof of income and some form of identification for every member of the household ; however, we have no income guidelines.

Food pantry service hours: Monday-Friday: 8:00am - 4:00pm. .

* Make sure you check by calling the food pantry to confirm that they still are in operation and the hours have not changed.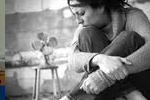 Saturday

Monday closed Tuesday closed Wednesday closed Thursday closed Friday closed 9:00 AM - 1100 PM

Sunday

closed