Freedom Christian Assembly International Faith Ministries
Address
765 E 154th St.
Cleveland, OH - 44110

Freedom Christian Assembly International Faith Ministries is a food pantry. Serves Client can receive assistance once every 30 days. In addition, clients must have an income that follows the guidelines of The Emergency Food Assistance Program TEFAP). TEFAP guidelines are based on 150% 1.5 times) of the Federal Poverty Guidelines that were in effect on the previous Oct. 1st. Only individuals who are handicapped use wheel chair/walker) or frail impaired/shut-ins and live in immediate area will qualify for service delivery. Documentation Required: Proof of Income: Public assistance benefit letter, Social Security benefit letter, Medicaid Card or paycheck stub. If income is over the guidelines, must bring proof of extraordinary medical expenses. Proof of Family Size: Birth certificates, Medicaid/Medical cards, or school enrollment forms for each member of the household). Photo I.D. For client AND his or her representative, if disabled.)

Food pantry service hours: 4th Saturday of every month: 10am-1pm. unless a holiday falls on that day.). .

* Make sure you check by calling the food pantry to confirm that they still are in operation and the hours have not changed.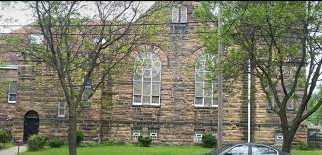 Saturday

Monday closed Tuesday closed Wednesday closed Thursday closed Friday closed 10:00 AM - 1:00 PM

Sunday

closed