East Mountain Food Pantry
Address
1342 NM 333 Suite B
Tijeras, NM - 87059

East Mountain Food Pantry offers a weekly food box if you are financially eligible.
If you receive SNAP benefits, you automatically qualify, regardless of income.
Hours of food distribution:
Monday 2:00pm-4:00pm
Tuesday 9:00am-3:00pm
Wednesday 1:00pm-6:00pm
Thursday 12:00pm-4:00pm
Saturday 10:00am-2:00pm
Service Area:
West by Carnuel, east by the Moriarty area.

Make sure you check by calling the food pantry to confirm that they still are in operation and the hours have not changed.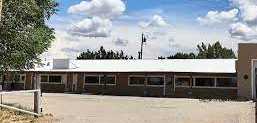 Monday

2:00 AM - 4:00 PM

Tuesday

9:00 AM - 3:00 PM

Wednesday

1:00 AM - 6:00 PM

Thursday

12:00 AM - 4:00 PM

Saturday

Friday closed 10:00 AM - 2:00 PM

Sunday

closed