Saint Francis House - Food Pantry
Address
39 Boylston St.
Boston, MA - 02116

Provide free food, daytime shelter, showers.
Hours of food service:
365 days a year
Breakfast 7:30 a.m. to 9:00 a.m. daily
Lunch 11:30 a.m. to 1:00 p.m. daily
Emergency sandwiches after 2:00 p.m.
Menus offer lean protein, low-fat dairy, whole grains, and fresh fruits and vegetables.

Meals are free, no questions asked.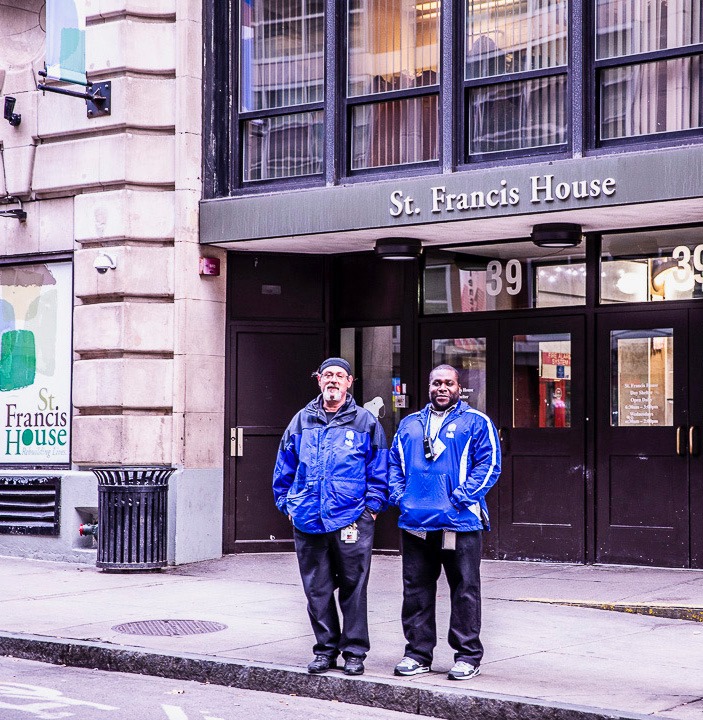 Monday

9:00 AM - 5:00 PM

Tuesday

9:00 AM - 5:00 PM

Wednesday

9:00 AM - 5:00 PM

Thursday

9:00 AM - 5:00 PM

Friday

9:00 AM - 5:00 PM

Saturday

closed

Sunday

closed