Community Harvest Food Bank Fort Wayne - Jane Avery Distribution Center
Address
999 E Tillman Rd
Fort Wayne, IN - 46855

Jane Avery Distribution Center
Community Harvest Food Bank distributes more than 11 million meals annually.
Our Crisis Assistance program provides a ten-pound bag of shelf-stable food on a walk-in basis to those in need of emergency food assistance. This program provides immediate relief during the day or two before you access our member agency food pantries and CHFB in-house programs, such as Farm Wagon, Saturday Morning Helping Hands, and other programs.
The Crisis Assistance emergency food bag is not an ongoing resource, but is given for temporary and immediate hunger relief until you access other available programs.
What you'll receive:
One ten-pound bag of emergency food per household, including items such as canned soups, fruits, and vegetables, boxed meals, and other shelf stable foods
A printed directory of member food pantries in your county of residence
A printed Farm Wagon mobile pantry schedule
Information about our Saturday Morning Helping Hands distribution
On request, we give contact information for the purpose of applying for SNAP benefits
Based on eligibility, please ask about our other programs, such as SeniorPak
Office Hours
Monday: 7:30am-4:00pm
Tuesday: 8:00am-4:00pm
Wednesday – Friday: 7:30am-4:00pm
Saturday: Closed
Sunday: Closed
Community Cupboard Hours
Monday-Friday: 8:30am-5:00pm
Saturday: 9:00am-12:00pm
Sunday: Closed
***Clients must arrive at least one hour prior to closing in order to shop.***
Saturday Food Distribution
Saturday: 9:00am-11:00am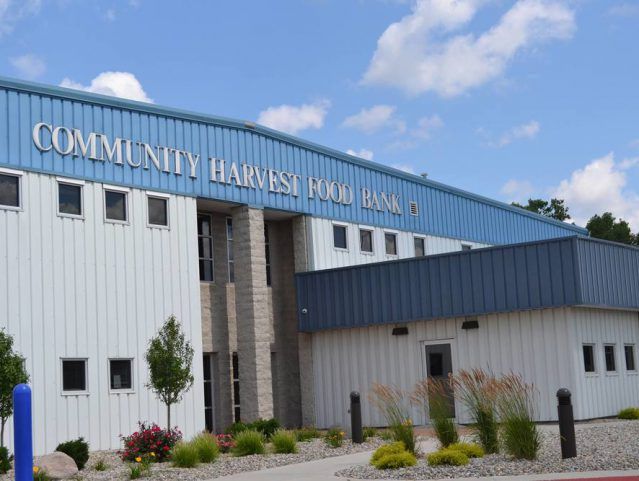 Monday

7:30 AM - 4:00 PM

Tuesday

8:00 AM - 4:00 PM

Wednesday

7:30 AM - 4:00 PM

Thursday

7:30 AM - 4:00 PM

Friday

7:30 AM - 4:00 PM

Saturday

closed

Sunday

closed