Bread Basket Food Bank
Address
2385 S. San Jacinto Ave.
San Jacinto, CA - 92583

Hours:
Monday 8:00 am to 11:00 am
Friday 8:00 am to 11:00 am

Bread Basket Food Bank where feeding souls Spiritually and Physically is our only business. We have been under the same management for over 2000 years. We are available to all. No applications or qualifications needed. A different variety of food and breads are available each week. Suggested donations help us help others. Emergency food plans are available.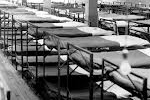 Monday

8:00 AM - 11:00 PM

Tuesday

closed

Wednesday

closed

Thursday

closed

Friday

8:00 AM - 1100 PM

Saturday

closed

Sunday

closed