Gardner Memorial United Methodist Church - The Benefit Bank
Address
1723 Schaer Street
North Little Rock, AR - 72114

They provide a food pantry.
They serve North Little Rock residents.
Documentation required:
Social Security card, drivers license or photo ID and a referral letter on agency letterhead from an area agency such as DHS, United Way, River City Ministry, etc stating you are in need of food and how many adults and children are living in the household.
Hours of operation:
Between 1:00 PM and 3:00 PM on Monday and Thursday
Call them ahead to confirm that they still are in operation and the hours have not changed.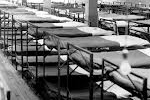 Monday

1:00 AM - 3:00 PM

Tuesday

1:00 AM - 3:00 PM

Wednesday

1:00 AM - 3:00 PM

Thursday

1:00 AM - 3:00 PM

Friday

closed

Saturday

closed

Sunday

closed