Capca - Community Action Program For Central Arkansas
Address
707 Robins Street
Conway, AR - 72034

The food pantries provide emergency food to eligible persons. Nutritious recipes are included in each box of food. Recipes are in English and Spanish.

The Commodities Program allows for distributions of government surplus canned and packaged foods at regular intervals.
FAULKNER COUNTY

CAPCA FOOD PANTRY HOURS

8:15 a.m. – 11:30 a.m.

1:15 p.m. – 4:00 p.m.

Monday – Wednesday
CLEBURNE AND WHITE COUNTIES

CAPCA FOOD PANTRY HOURS

8:15 a.m. – 11:30 a.m.

1:15 p.m. – 4:00 p.m.

Thursday only

CAPCA USDA/Commodity Food Pantry Guidelines

You MUST show identification at each application, certification and distribution.
One (1) box of Commodities per household is distributed each month of eligibility, as food is available.
Clients must meet income guidelines at all times.
All clients applying for a food box must complete an Agency Application for Services. Clients must declare all income for the household.
Households may also receive an emergency food box 2 times per year.
* Make sure you check by calling the food pantry to confirm that they still are in operation and the hours have not changed.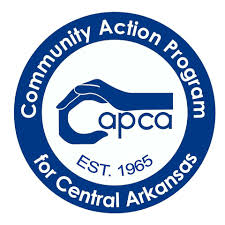 Monday

8:00 AM - 6:30 PM

Tuesday

8:00 AM - 6:30 PM

Wednesday

8:00 AM - 6:30 PM

Thursday

8:00 AM - 6:30 PM

Friday

8:00 AM - 6:30 PM

Saturday

closed

Sunday

closed