Chilton County Emergency Assistance Center
Address
502 Enterprise Road
Clanton, AL - 35046

They provide a food pantry.
They serve those households below 130% of the poverty level and senior adults over 60 years old that are below 165% of the poverty level.
Hours of operation:
Between 8:30 AM and 1:30 PM on Monday, Tuesday, Wednesday, and Friday



Call them ahead to confirm their hours of operation.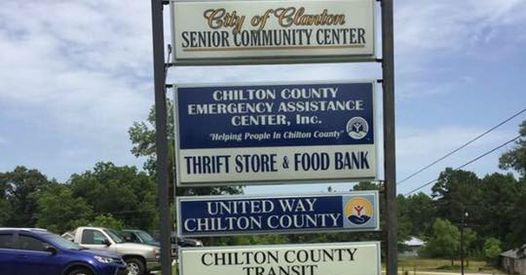 Monday

8:30 AM - 1:30 PM

Tuesday

8:30 AM - 1:30 PM

Wednesday

8:30 AM - 1:30 PM

Thursday

closed

Friday

8:30 AM - 1:30 PM

Saturday

closed

Sunday

closed